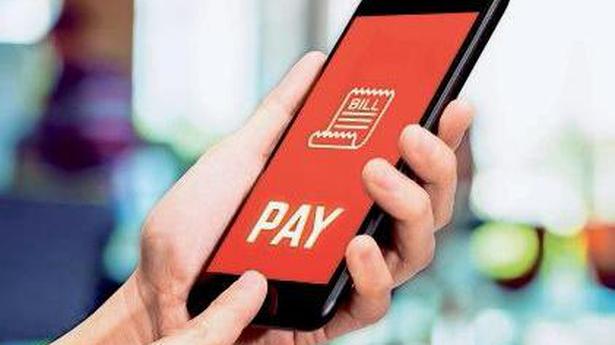 ED seeks fintech companies in loan application deal
[ad_1]
Agency seizes ₹17 crore kept in merchant IDs and accounts of entities that ran the apps

Agency seizes ₹17 crore kept in merchant IDs and accounts of entities that ran the apps

The Law Enforcement Directorate carried out searches at six sites in Bengaluru linked to Razorpay Private Limited, Cashfree Payments, Paytm Payment Services Limited and entities controlled or operated by the suspects based in China, as part of the case of micro-loan application.
The agency also seized ₹17 crore held in merchant IDs and bank accounts of entities that ran the apps.
The investigation is based on 18 first information reports registered by the Bengaluru City Cybercrime Police against a large number of entities and individuals for their alleged involvement in extortion and harassment of those who had contracted small loans through the mobile applications they manage.
The agency alleges that these entities were controlled or operated by the China-based suspects. They used false documents of Indian nationals and made them fake directors.
"The said entities were found to be carrying out their alleged illegal activities through various merchant IDs/accounts held with payment gateways/banks. The premises of Razorpay Private Limited, Cashfree Payments, Paytm Payment Services Limited and entities controlled/operated by Chinese people are covered by the search operation," the agency said.
A Razorpay spokesperson said: "Some of our merchants were under investigation by law enforcement about a year and a half ago. As part of the ongoing investigation, authorities have requested additional information to facilitate the investigation. We fully cooperated and shared KYC and other details. The authorities were satisfied with our due diligence process.
During the searches, the ED discovered that the entities allegedly generated proceeds of crime through the merchant IDs/accounts and also did not operate from the addresses listed on the Department of Corporate Affairs website. The accused had provided false addresses to the relevant authorities, according to the agency.
In a statement, the spokesperson for Cashfree Payments said: "We have extended our diligent cooperation to ED operations, providing them with the required and necessary information on the same day of the investigation. Our operations and onboarding processes are PMLA compliant [Prevention of Money Laundering Act] and KYC directions, and we will continue to do so.
Responding to the development, the Paytm spokesperson said the company supports law enforcement investigating a specific set of merchants. "The authorities asked us to provide certain information about these traders under surveillance, to which we quickly responded. We continue to cooperate with authorities and remain fully compliant," the spokesperson said.
[ad_2]
Source link